Meet The
Doctors
Lead by Dr Keith Pawlish Jr, the Accuvison team have exclusively serviced Charlotte NC, Matthews, Rock Hill, Concord, Winston Salem, Belmont, Moo-resville, Gastonia, and the surrounding areas for the past two decades. Accu-vision Eye Care look after your families vision, with contact lens fittings, glasses, and comprehensive injury treatment. Accuvision Lasik offers expert laser vision surgery and correction procedures for the optimal candidates, whilst here at Accuvision Dry Eye, Dr Ruchita Shah will be diagnosing and managing patients with dry eye conditions.
DR. RUCHITA SHAH
OPTOMETRIST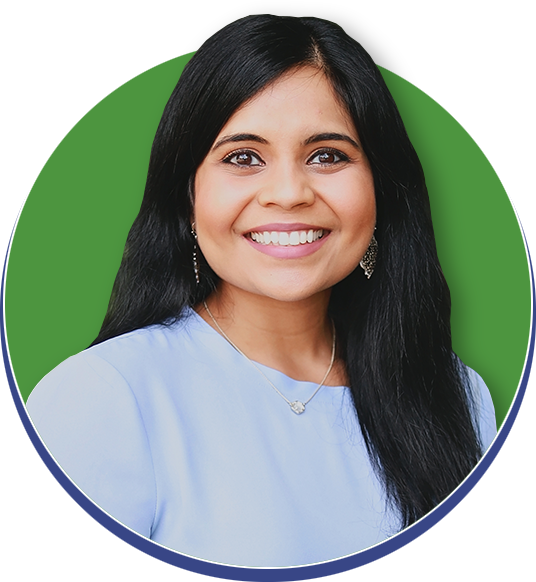 Dr. Ruchita Shah is a therapeutic optometrist and specializes in dry eye and glaucoma. She grew up in Austin, Texas and graduated with honors from the University of Texas at Austin with a Bachelor of Science in Neurobiology. She received her doctorate degree from the University of Houston College of Op-tometry.
During optometry school, she was selected for the university's Dry Eye Speciality Clinic, which provided her with extensive education and clinical skills to treat and manage dry eye disease.
Upon graduating, she practiced in Austin, Texas where she primarily spe-cialized in fitting speciality contact lenses in addition to managing ocular dis-ease. She specializes in fitting patients with keratoconus and other corneal dystrophies, post-corneal grafts, high astigmatism or large prescriptions.
Her professional interests include treating and managing dry eye, fitting speciality contact lenses, and managing ocular diseases such as glaucoma.
In 2019, Dr. Shah relocated to Charlotte with her husband. In her spare time, Dr. Shah enjoys spending time exploring new restaurants, traveling, and hiking with her husband.